MOE Episode 1:The Mystery Box 
Have you ever had a pet? Of course, everyone must have had some very loving pets, your little friend who is both cute and unlovable at the same time. Sometimes, they can be a minor issue, but they'll still be your best friend. But have you ever noticed that they sometimes behave strangely? And sometimes, you wonder what they're doing behind their backs at night. Maybe your pet isn't as cute as you think. Especially if it's a pet from hell with what it is. You must be in danger.
Get ready to enter the MOEVERSE universe with endless possibilities. And meet the open universe project MONSTER OF EDEN that will take you deep into the world... that's your own. But have you ever wondered if the pet you love so much might have an unexpected origin?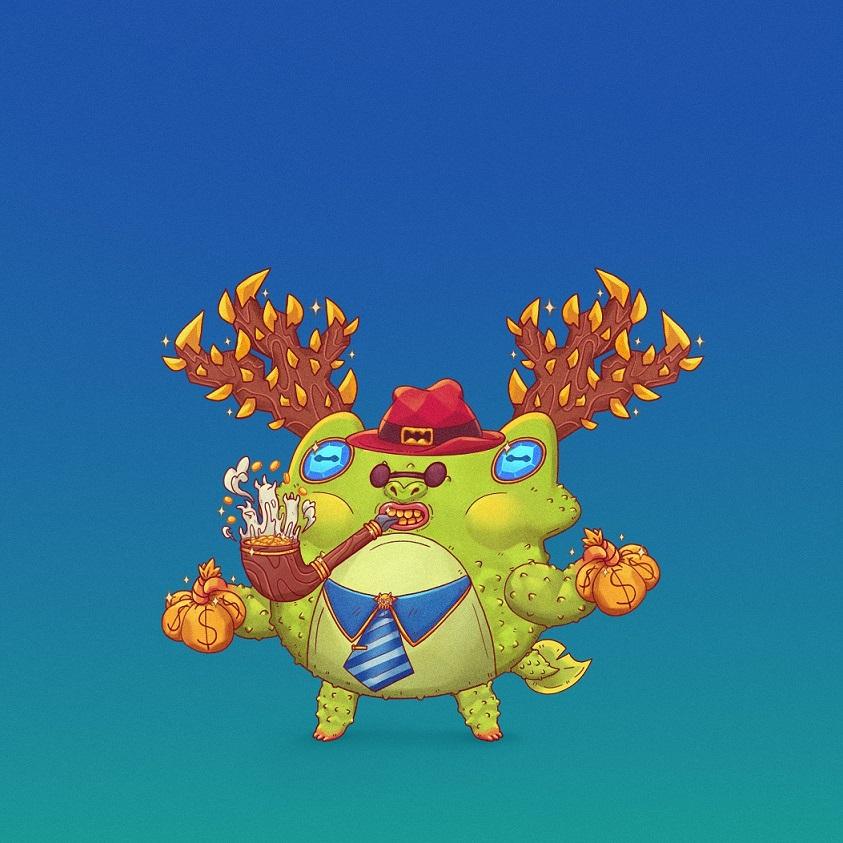 WHAT IS MOE NFT
This unique project from GG Production where the team intends to create a game that allows NFT collectors to follow their pets' lives through various game Episodes. Of course, every piece of your collector work will be effective in the future of MOEVERSE.
The difference between MOE NFT and trend NFT is the quality and attention to detail. In addition, each pet has seven different types, divided into cats, pigs, frogs, dogs, rabbits, sheep, and goats. Each species has its personality. Such as the goat, which often shows anger, or the sheep, which usually sleeps. But don't forget that, although they look like pets on the outside, their insides are monsters that stare at you as if devouring their prey.
Someone once categorized these monsters according to their rarity. Divided into a total of 4 levels, Common, Rare, Super Rare, and Unique, there are also some secrets that monsters they have never seen before have escaped the abyss and entered the NFT world. Maybe you're the one who discovered it.
Rewards
During the event, all players have the right to participate in the game MONSTER OF EDEN Episode 1 via our website without any limitations and conditions!! Furthermore, if players can clear all stages in the mini-game during the event period. In that case, you will receive the following rewards.
Reward following:
The first 66 players to clear all stages in the puzzle-game will instantly receive an Airdrop Receiver. You will receive privileges that are no different from those who buy our NFTs at a total price. Those who pass the stage after the first 66 players will be eligible to join the MOE Whitelist. Everyone will receive the following benefits:
Get 1 ticket

 to random airdrop from a total of 666 photos in the first round of random airdrop events immediately.

Get access

 to all Monster of Eden Pre-sale NFT events.
You will also find these pets in our main game, MAZE OF EDEN(RPG).
Of course, these pets were everywhere. And it also hides some secrets to help players.
Community
For players or collectors interested in this project, you can follow our news, information, or updates via Our website, Twitter, Discord, and more options like Facebook, Instagram, Telegram, and Youtube Channel will be updated in the future.