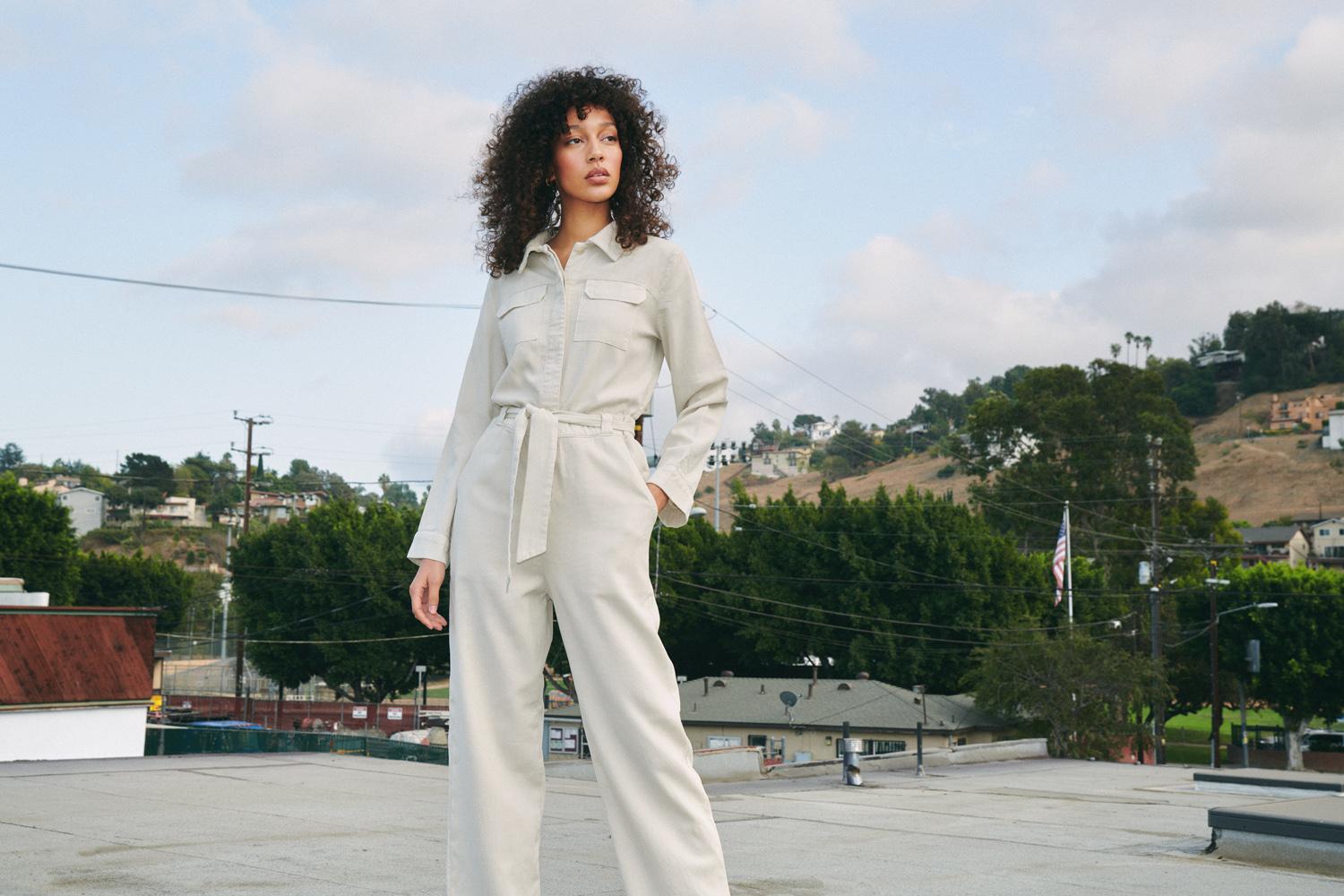 LACAUSA: Embracing Ethical Fashion with California Ease
In the world of fashion, finding a brand that combines quality, style, and ethical practices can be a rare gem. LACAUSA, meaning "The Cause" in Spanish, is a company that is redefining basics and revolutionizing the way we think about clothing. With a commitment to creating garments under ethical conditions, LACAUSA has been making waves since its establishment in 2013. In this article, we delve into the ethos and uniqueness of LACAUSA, exploring their blend of romantic silhouettes with a contemporary bohemian twist, as well as their dedication to responsible production.
Crafting Quality Garments with California Ease
LACAUSA's mission is simple yet powerful: to produce high-quality garments while maintaining ethical standards. Their commitment to creating clothing under ethical conditions is reflected in every step of their production process. From sourcing fabrics to sewing in their Los Angeles factory, LACAUSA ensures that their garments are made with the highest standards in mind. This dedication not only guarantees the quality of their products but also contributes to a more sustainable and responsible fashion industry.
Redefining Basics with a Bohemian Twist
LACAUSA stands out by blending romantic silhouettes with a contemporary bohemian twist. Their designs are a testament to their unique approach, fusing comfort and style to create pieces that are effortlessly chic. Whether you're a free-spirited tomboy or a wistful romantic, LACAUSA offers versatile options that allow you to express your personal style while feeling like the best version of yourself.
Trusted Partnerships and Local Manufacturing 
LACAUSA prioritizes transparency and accountability by sourcing fabrics and working with trusted partners. By maintaining strong relationships with suppliers, LACAUSA ensures that the materials used in their garments meet their high standards for quality and ethics. Additionally, LACAUSA proudly manufactures their clothing in their Los Angeles factory. This commitment to local manufacturing not only supports the local economy but also enables them to have better control over the production process, ensuring fair working conditions for their employees.
Comfort and Style for the Modern Woman
LACAUSA understands that today's woman seeks comfort without compromising style. Their designs embody this ethos, offering clothing that is both comfortable and fashion-forward. By embracing a blend of irreverence and elegance, LACAUSA has become the consummate tastemaker in the industry. Their pieces are designed to empower women, allowing them to feel confident and authentic in their everyday lives.
Designed and Made in Los Angeles
LACAUSA takes pride in their Los Angeles roots, and their commitment to designing and manufacturing locally is a testament to their dedication to the community. By keeping their production close to home, they contribute to the local economy while maintaining a closer connection to their garments. This proximity allows LACAUSA to have a hands-on approach, ensuring that every piece meets their high standards of quality and craftsmanship.
LACAUSA is more than just a fashion brand; it represents a movement toward ethical practices and responsible consumption. By blending romantic silhouettes with a contemporary bohemian twist, LACAUSA offers a unique style that resonates with the modern woman. Their commitment to quality garments, ethical conditions, and local manufacturing sets them apart in an industry that often prioritizes profit over people and the planet. LACAUSA invites individuals to free their inner tomboy or embrace their wistful romantic side, empowering them to feel like their best selves. When you choose LACAUSA, you choose clothing that is comfortable, stylish, and made with integrity.
VISIT OUR WEBSITE  🌐 Lacausa.com
Learn more at: 🔗 zigi.be/lacausa